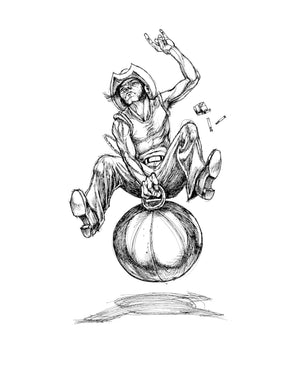 Supersuckers Original
This is the original drawing for a Supersuckers poster. They were a southern rock type band, more rock than southern. I got him bouncing on a hippity hop from the 1970's like he's bronco busting. He's losing his smoke's and throwing the universal rock sign with his free hand.
This is a pen and ink drawing done on tracing paper. 15" x 19" 
Please email derekhess216@gmail.com if you'd like an actual picture of the original.