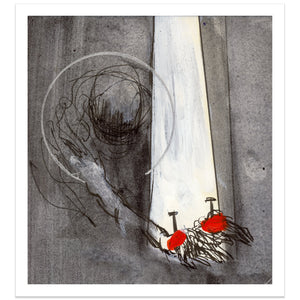 Shine a Light on the Subject
Out of the darkness comes a light. It's coming from above, shining the light of truth. The subject is self punishment about something you perceived to have happened. We're in are own reality, you've come up with it on your own and nothing is really to blame.
Printed on 270 gsm, acid free fine art matte paper. 22 x 24".