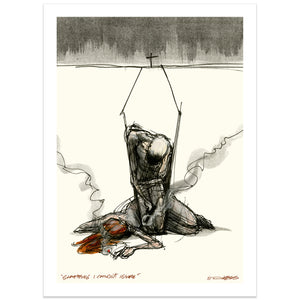 Something I Couldn't Ignore
This is a print of a pen and ink / acrylic piece. It's a murder suicide drama image...i know, pretty dark. The figure is in a coffin with a smoking gun. Its inspired from a bad relationship, the woman is smoking because she thought it would help her loose weight and she blamed me because she put on a few pounds. Boy am I happy I'm out of that one.
Printed on 270 gsm acid free fine art matte paper.