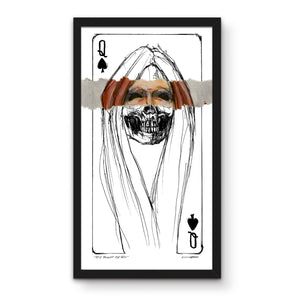 Skull Beneath the Skin
This is about tearing away the superficial and revealing the queen of spades underneath. The part of the image that isn't ripped off shows the soulless eyes. The piece is inspired by a bad relationship. The title is inspired by the song "Skull Beneath the Skin" by Megadeth.
Printed on 270 gsm, acid free fine art matte paper.