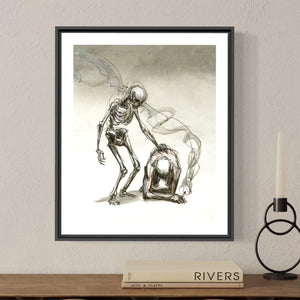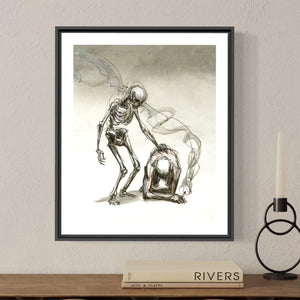 Now See What You Did
This one has the male figure that has been brought to his knees and is smoking his last cigaret. The reason he's down can be anything you're going through. Death has come to take him away. This piece can also be found in my book "Black, White, and Red All Over" which is in the book gallery.
14" x 17", Signed and numbered limited edition of 100 printed on 270 gsm acid-free fine art matte paper. 
This print is available as a single print or along with "Flock" and "Smoke Em If You Got Em" for a limited time at a discounted price