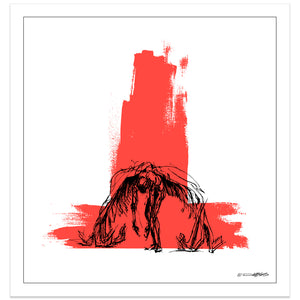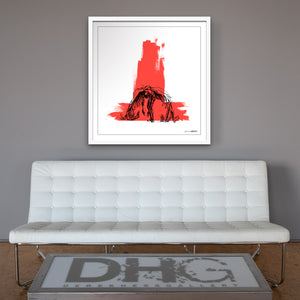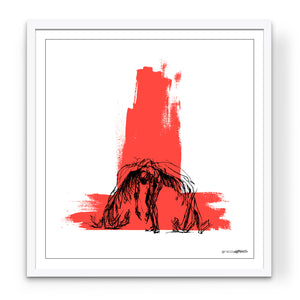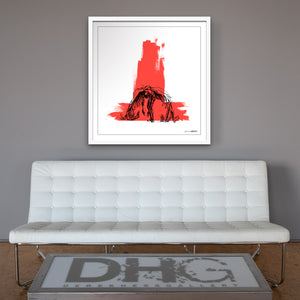 Give Me Back My Cross
This piece is about spiritual exhaustion. The angel is dragging his wings on the ground while pushed down. The red is in the shape of a crosse pushing him down and hitting the ground, spreading out from side to side. He continues to walk on no matter how much he's beat down.
Printed on 270gsm, acid free fine art matte paper. 21 x 22.