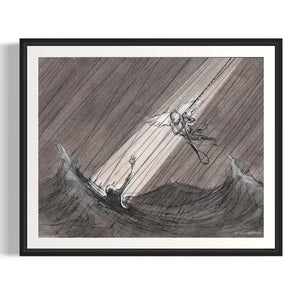 Things Aren't What They're Supposed To Be
There are always options, although it can be a Catch-22 when you're wrapped up in your own disease. Illustrated here is depression in its hopeless state, something I illustrate a lot in my work because it's something I struggle with almost daily. A lot of the time I get the "wow, that's really cool," not a question of if I'm all right.  The man is lost in high seas at night when a beacon of hope appears to give him a lifeline. Which do you choose?
Printed on 270gsm, acid free fine art matte paper.