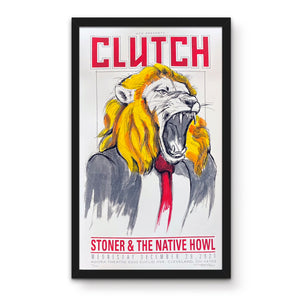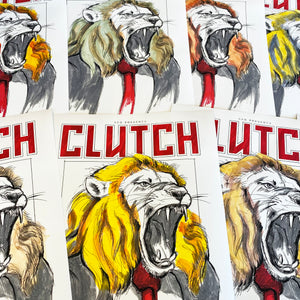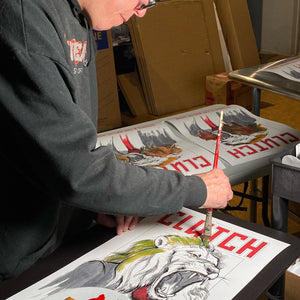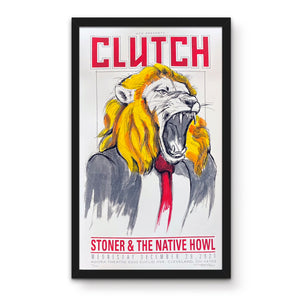 Clutch 2021
SOLD OUT IN 3 MINS!
On Sale December 30th at 1pm EST
The almost annual Clutch poster.  This year is the "King of the Beast" poster.  Each poster is hand embellished by Derek which means they are the all the same but different.  Text created by the amazing Kevin Wight @blkandwight
There is not an uncolored version of this poster available
Because of demand you will not be able to choose color, it is first come first serve.
Signed and numbered edition of 200. 100 are sold at the show and 100 through me
24" x 14.5" printed on 270 GSM acid-free matte fine art paper.
Because of a well deserved break these poster will not ship till January 12th.