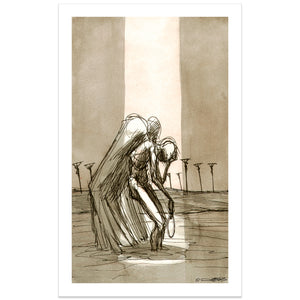 Cast Down, Where's my Crown?
This is a piece about the questioning of faith, The angel has taken off his halo and has his head in his hand. He's unaware that his higher power is always with him with the light shining down, it's just a moment of not believing. this piece can also be found in my book "Black, White, and Red All Over".
Printed on 270 gsm, acid free fine art matte paper.