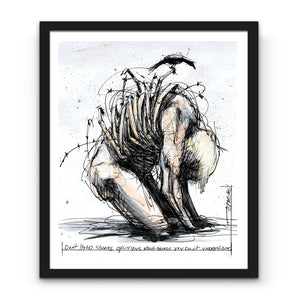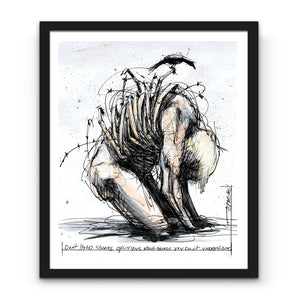 Don't Hold Strong Opinions About Things You Don't Understand
don't hold strong opinions…..about the issues, situational or chronic mental health issues.  Many times when people tend to say things "just snap out of it" or "think of the people who have it worse than you" it's just not helpful.
Printed on 270 gsm acid free matte fine art paper.

22" x 18.5"