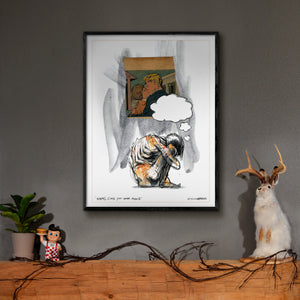 Missing Girls You Never Knew
This piece is about having that brief crush and then going home alone. I was out of town for a show and met a girl at the front desk of my hotel. We hit if off ever so briefly but there was no future because I was flying home the next morning…missing girls you never knew.

Printed on 270 GSM acid-free fine art matte paper at 22" x 16.5".